Health conscious consumers can be spotted in grocery stores everywhere, reading food and beverage labels, searching for the newest, healthiest and most natural ingredients.

"After completing the ShopRite one-mile fun run, my 4 year old daughter tried the new Earth Wise Watermelon juice. She looked up at me and said, "This is really refreshing, it's like biting into a juicy watermelon!" It's reassuring knowing that your children are drinking juice that is so good for them."
—Karen Bakker, Hawthorne, NJ

"It's great to know Earth Wise is so environmentally conscious, but right now my thoughts are preoccupied by the amazing taste!"
—Paul K., Flanders, NJ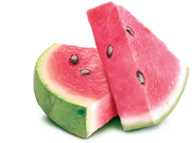 "My name is Dr. Frank Bergman. I am a Chiropractor and very concerned about the health of my family, friends and patients. I would like to offer my testimonial for your delicious Earth Wise product line.

There is a lot of talk about the health care crisis in the United States these days. Chronic diseases like diabetes run epidemic in our society. Much of the focus is on the treatment rather than the cure. Millions of dollars are spent on R and D investigating new drugs for the treatment of these diseases. More attention needs to be placed on the causes of these illnesses. It is becoming more apparent every day that the disease process is frequently caused by what we what we eat and drink.

It was a great find for me when my friend introduced me to a healthy good tasting natural drink with out high fructose corn syrup! It is my opinion that Johanna Foods has taken the initiative to help the health and well being of the general population by offering a great tasting beverage that is healthier than many of the alternatives that are available on our super market shelves. This is a big step in the right direction.

Thank you Johanna Foods for making America a healthier place to live!"
—Dr. Frank Bergman, D.C., F.A.C.O.

"Our family is just amazed at the refreshing taste of Earth Wise fruit juices! We all have our favorites - my son absolutely LOVES the watermelon, my daughter and I prefer the new Orange Carrot Mango and my husband instinctively reaches for the Pomegranate Blueberry. Earth Wise can count on us being loyal fans for a long time!"
—Rekha R, Plainsboro, NJ

"WOW! Awesome stuff"
—Joey Brennan, Age 7, Philadelphia, PA